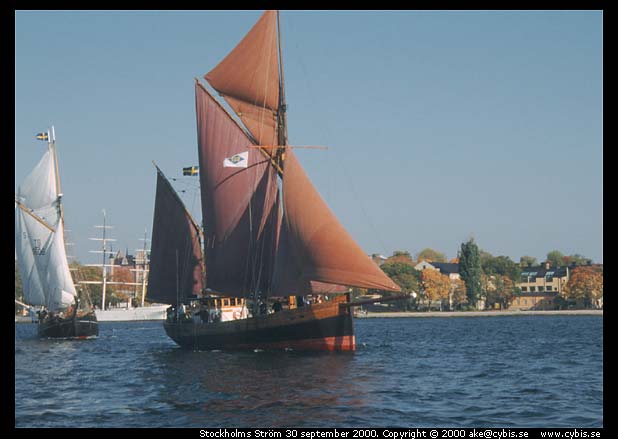 Saturday 30 September 2000. This is at Stockholms Ström, the water directly east of the old town.
Today is a sailing ships day with lots of visitors on all ships.
Nearest the camera the cutter "Sunbeam", built in 1905. Behind her the two-masted yacht schooner "Ellen".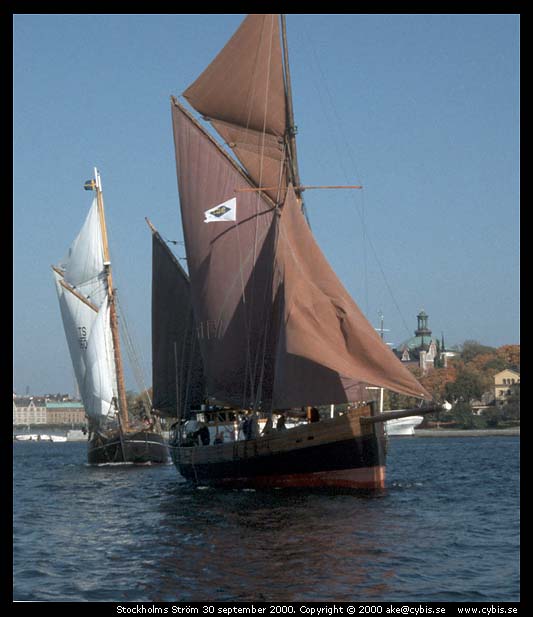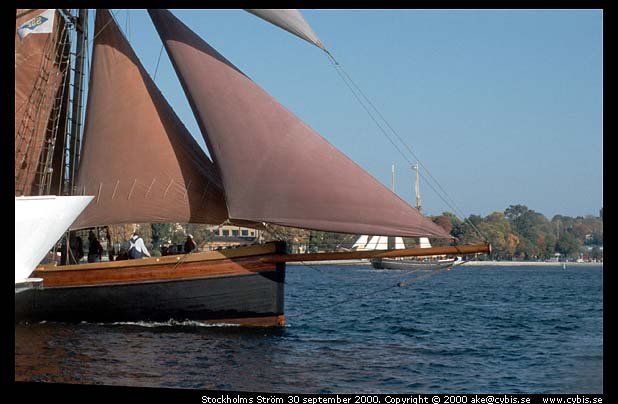 "Deodar", built in Brixham, England in 1911.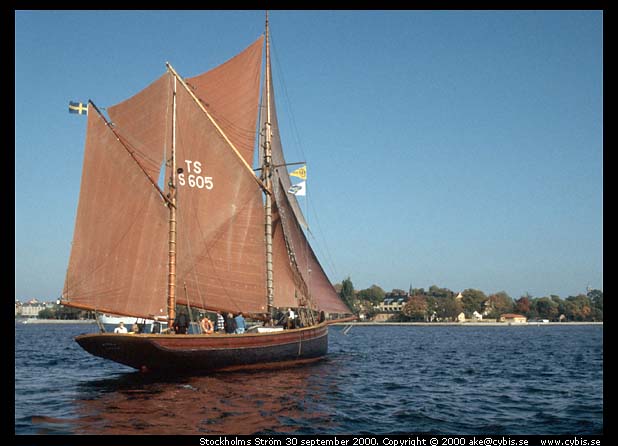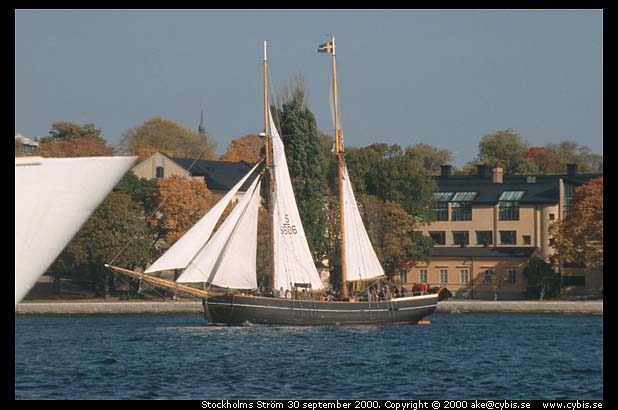 "Ellen", built in 1898 in Denmark.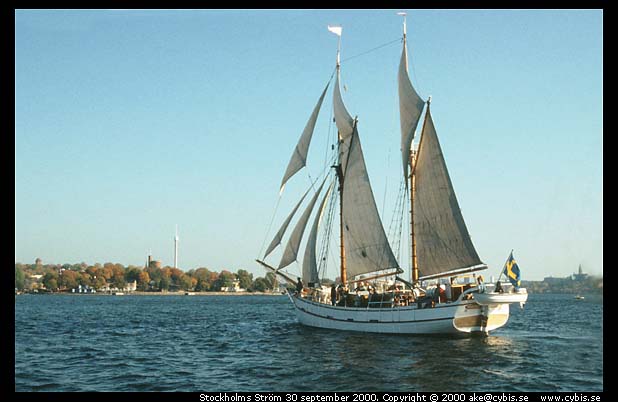 "Ruth", built in 1914.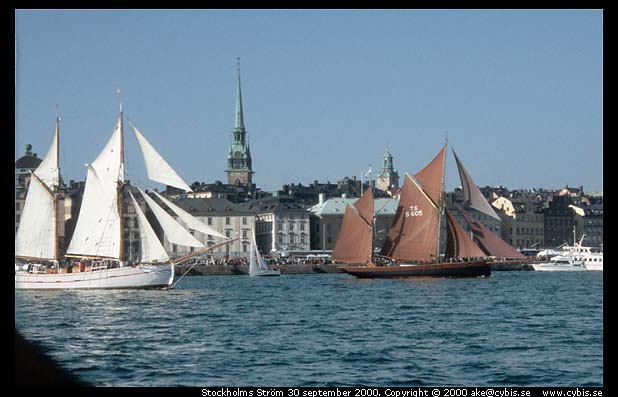 "Ruth" and "Deodar"
Sometimes we run across a small sailing vessel out in the archipelago of Stockholm:

Ellen under Ingaröbergen i Baggensfjärden 26 maj 2003.

Ellen på Ingaröfjärden i juli 1999.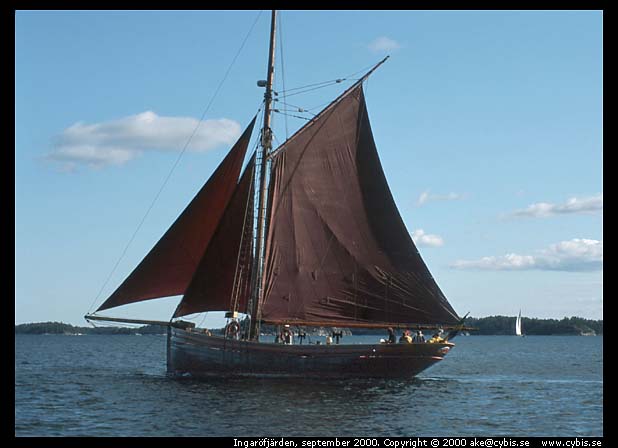 GRETEL (ex BRISON)
built in Esbjerg in 1919.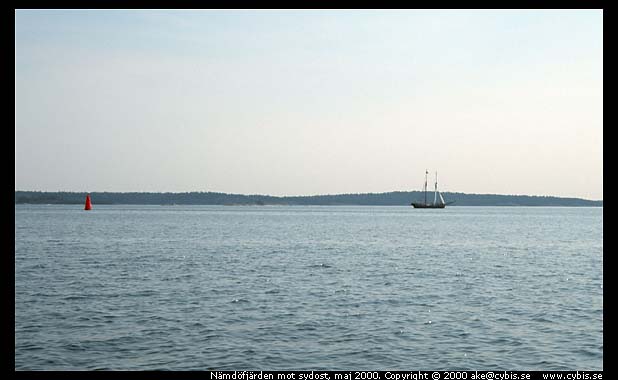 These pictures were taken in May 2000 at Nämdöfjärden which happened to be in a kindly mood that day.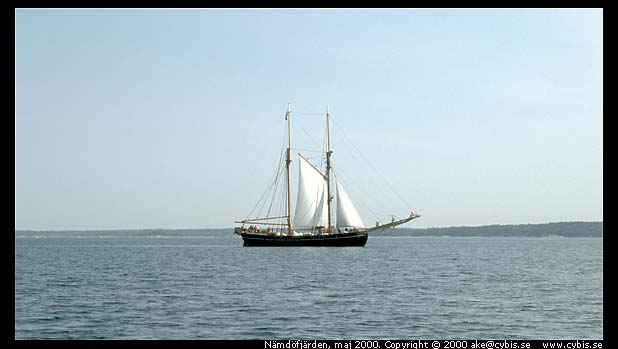 "Ellen"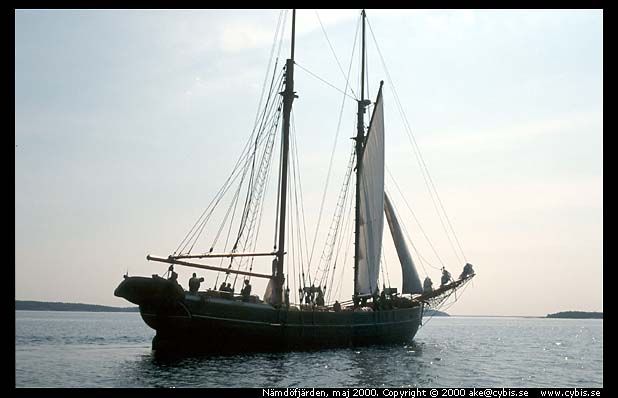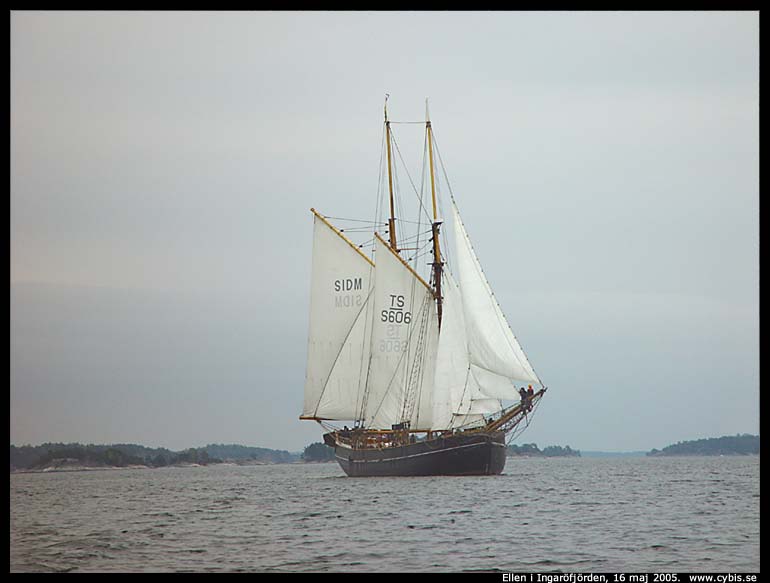 Ellen i Ingaröfjärden, 16 maj 2005.
Thanks to Hans-Christer Edborg who kindly helped me identify the ships.
You will find more information about the ships at The Swedish Sailing-Ship Association