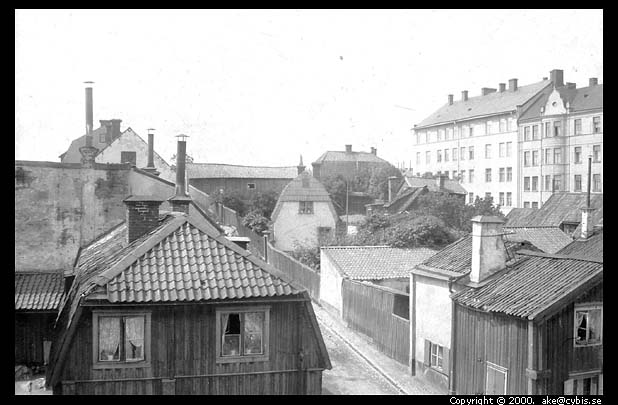 Adolf Fredrik Scherman worked as a foreman at the Norstedt printing office. Scherman lived in Stockholm in a period around 1900 when the city was quickly modernized. New houses popping up and old houses being pulled down. As an interested amateur photographer he started to take photos of old houses. Eventually the result was three photo albums filled with pictures from southern Stockholm. The house to the left at Bengt Ekenhjelmsgatan was one of his favorite motifs.

The next house, behind this (not seen on the photo), has been moved and rebuilt at Skansen where it is named "Guldsmedshuset" (there is a goldsmith workshop in it today). That house is said to be built during the first part of the 18th century.
Work is going on. Skånegatan is just a trench.
New modern houses have popped up. But in the middle of it all, old houses are still left.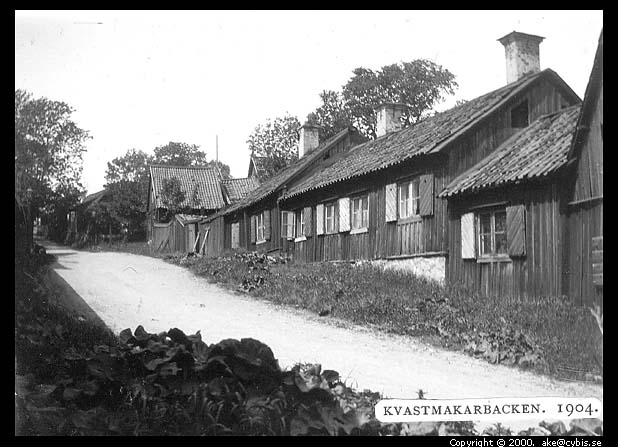 You may find some houses captivating. Perhaps, people who lived there did not always find them so nice. The apartments were often overcrowded with lots of inhabitants.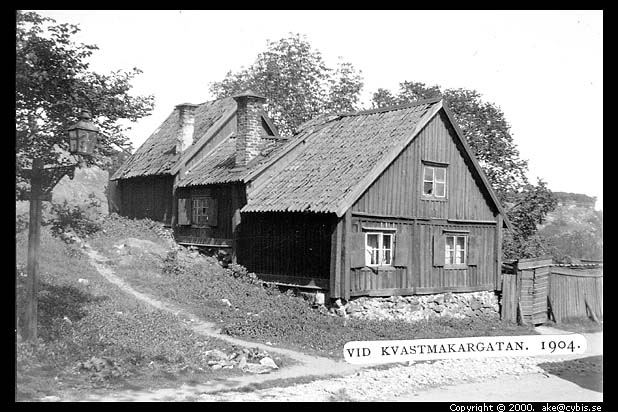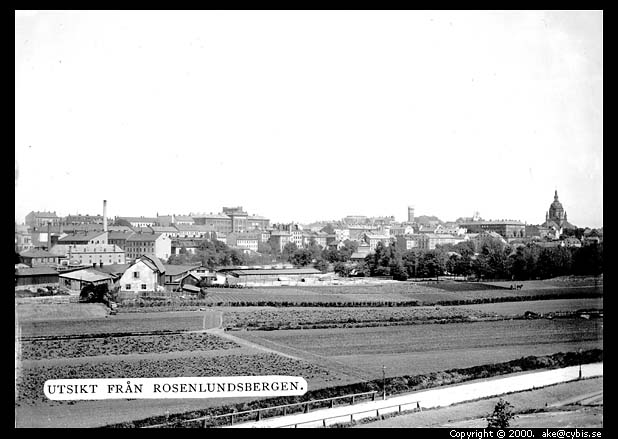 In souther Stockholm large tobacco plantations were found, with barns where the tobacco leaves were dried. Probably it was an extensive business.
From my own family I know that my mothers grandfather was a tobacco planter at Skinnarviksbergen in the 1880's. He had two women workers employed during peak season to make (roll) the cigars.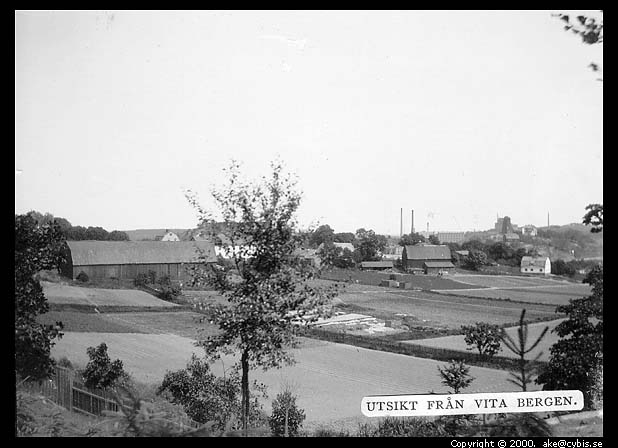 A view over "Stockholm ström" - the water east of the old town. The tower at the horizon in the middle of the picture stands at the Skansen open-air museum.
At Mälartorget at Slussen there was often flood in springtime. Nowadays the level of the lake Mälaren is controlled to avoid this type of problem.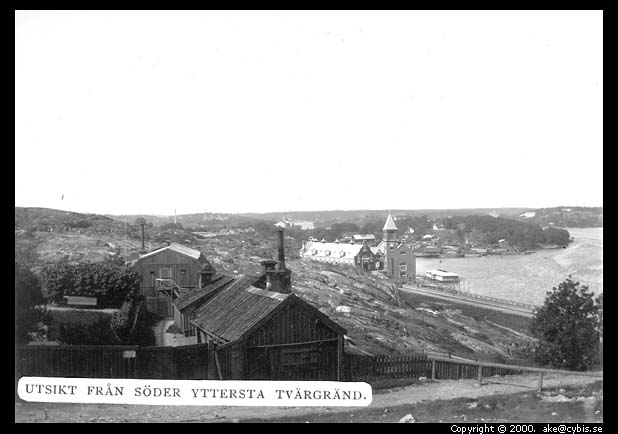 A view from southern Stockholm into the NW direction with the island of Långholmen to the right in the middle of the picture.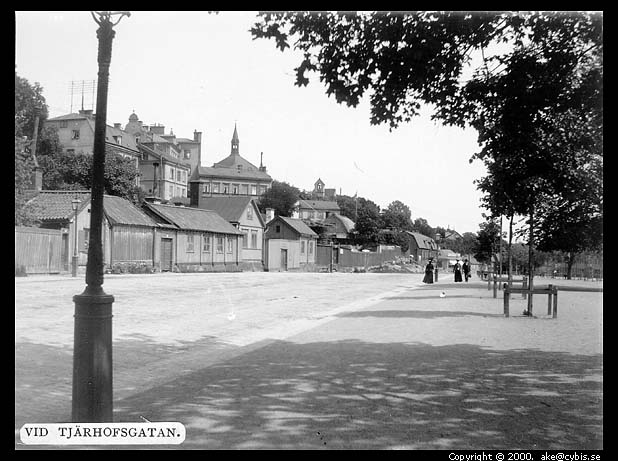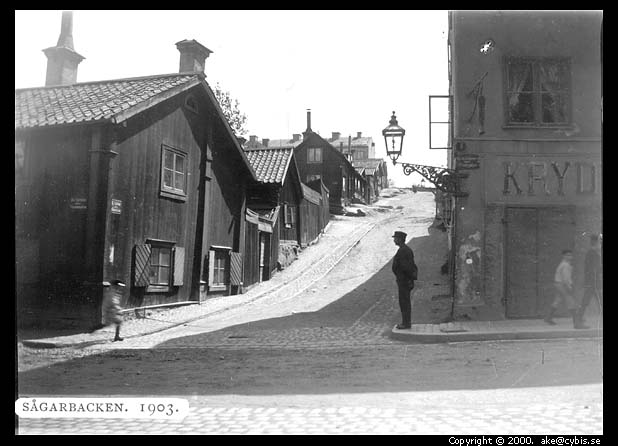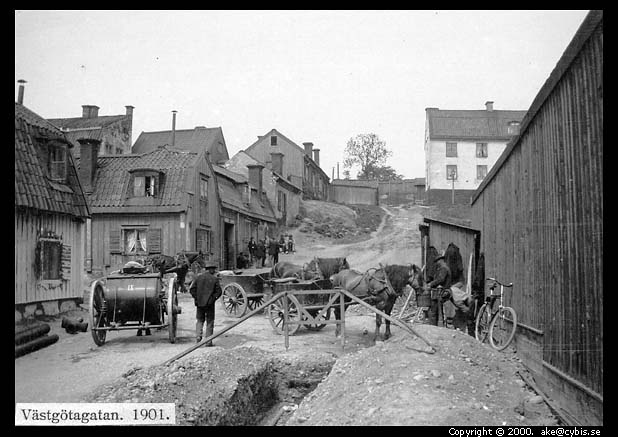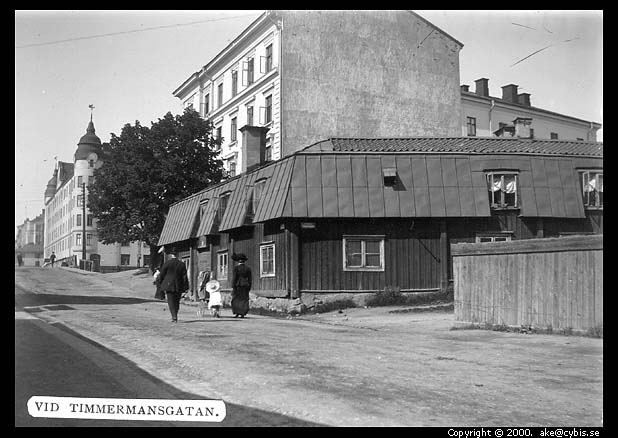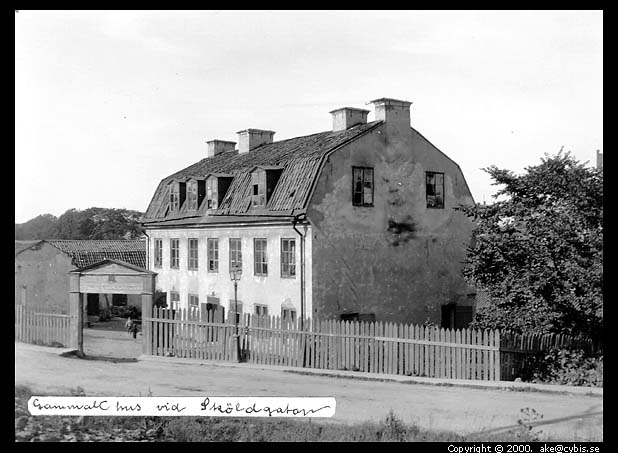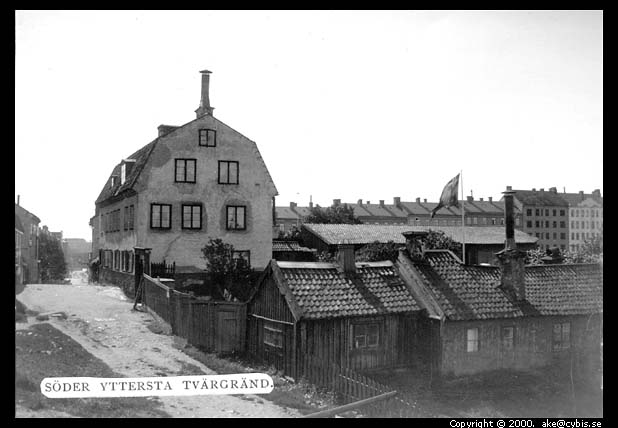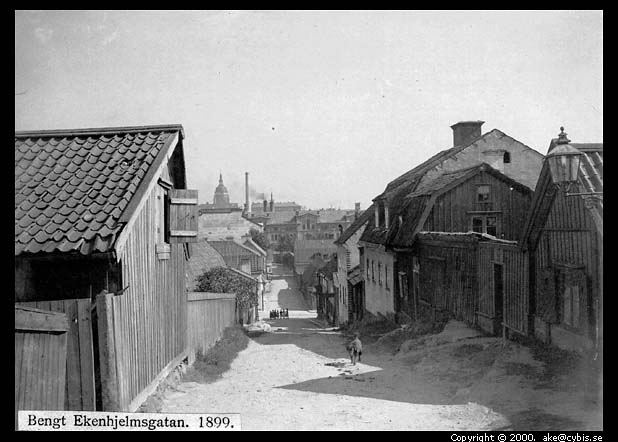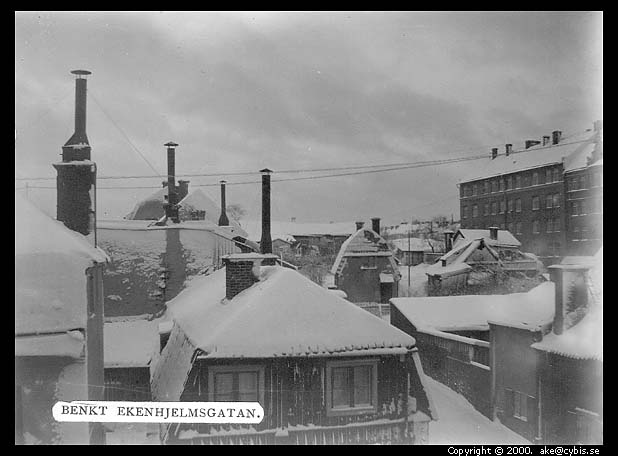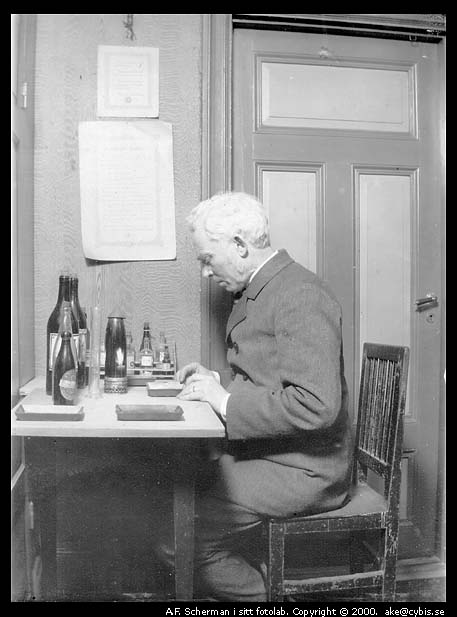 The photographer himself in his photo lab: Adolf Fredrik Scherman.


Adolf Fredrik Scherman was born in Linköping in Febr. 9 1842. He died in Stockhom, Maria parish 17 May 1925. He was a qualified typographer. Worked at various printing offices in Linköping and Norrköping and finally moved to Stockholm (Maria parish) in 1879. He was employed by Norstedts where he worked as an overseer (foreman).
If you are visiting Stockholm, take the opportunity to visit the open-air museum Skansen. Among all the farmhouses and barns you will find some old city blocks with houses which are also well worth a visit. On "Hantverksdagar" (craftsmen days) at Skansen these houses really revive when they are filled with workmen and visitors.
I owe many thanks to Karin Laval and Per Danielson who made it possible to publish these photos! A.F.Scherman was one of their great-grandfathers.
Text and digital imaging: Lars-Åke Larsson. Copyright © 2000.