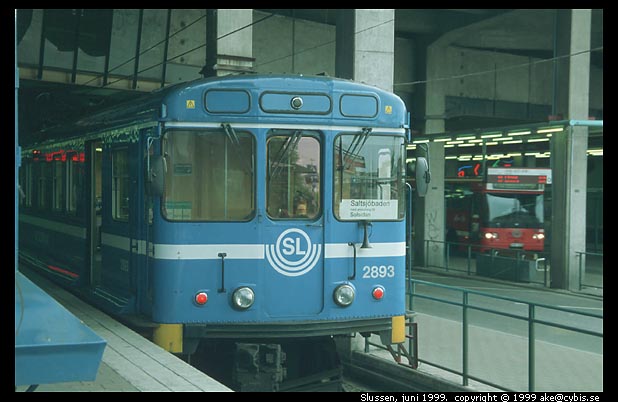 Saltsjöbanan - that is the suburban railway going from "Slussen" in Stockholm to Saltsjöbaden. The whole journey takes less than half an hour.
"Slussen" in Stockholm is a traffic interconnection point. Also busses depart from here to Nacka and Värmdö. On "the second floor" above the bus and railway station there is a subway station also named "Slussen". Above all this you will find the street level. The word "Slussen" is Swedish for "the lock", meaning the lock between the Baltic and the lake Mälaren. That lock is at the real first floor of the Slussen construction.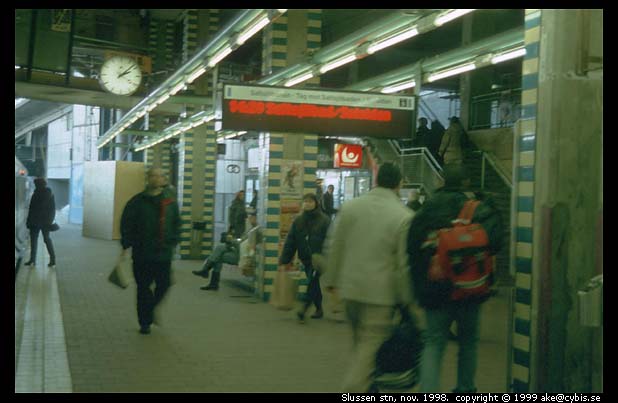 Today, "Slussen" is quite a gloomy place though they have tried to refresh it lately.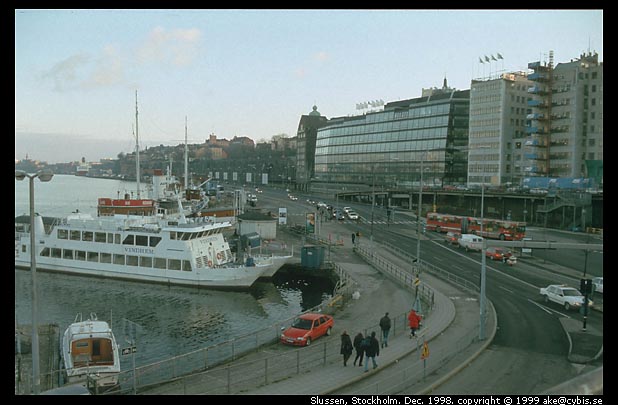 One flight higher, on the street level, the view is more appealing.

Here you see "Stockholms ström" with lots of boats. This waterway is the main approach from the sea into the old part of Stockholm.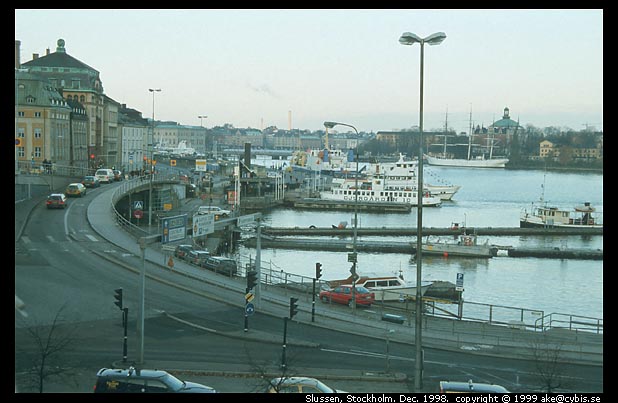 Here you can see the entrance to the lock to lake "Mälaren". The lock "Karl Johans-slussen" is covered with the traffic lane. The entrance is just on this side of the small white ferry "Djurgårdsfärjan." The houses to the left are part of "Gamla stan" (the old town). The sailing ship laying at the island of Skeppsholmen in the background is named "af Chapman" and is used as a "vandrarhem", an inexpensive hotel for tourists, sort of a youth hostel.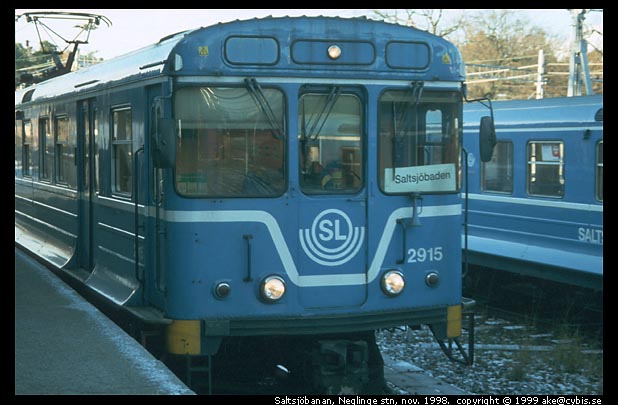 Usually the trains depart every 20 minut. During weekends often every 40 minute. You can find a timetable at www.sl.se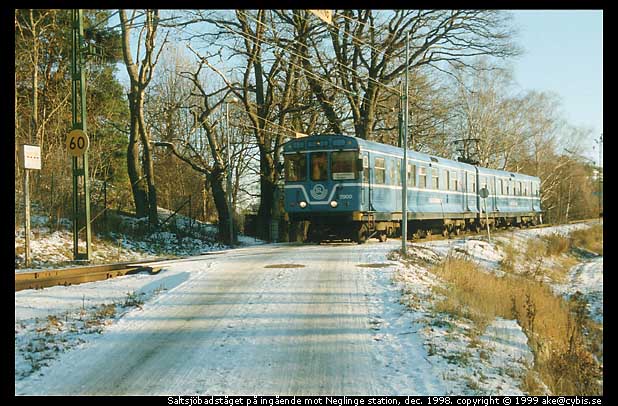 Here is a train from Saltsjöbaden entering the Neglinge station area. There are still a number of unwatched crossings along the railway at places with negligible traffic.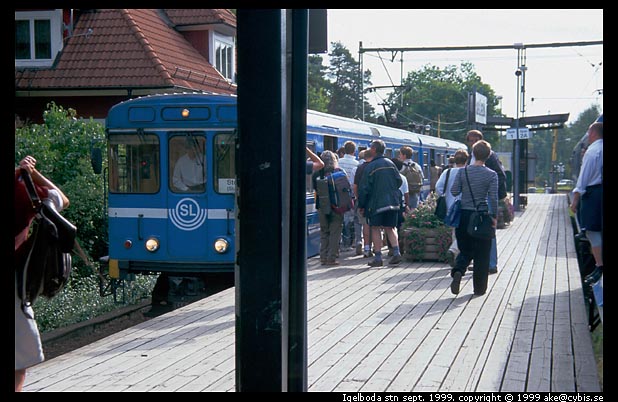 Several old station buildings are still found along the railway. Here in the background you see the Igelboda station building. Igelboda is nowadays an important transition point and meeting place for the trains. The branch track to Solsidan starts from here.
This is the old station building in Solsidan. After renovation a restaurant was added to the old waiting room.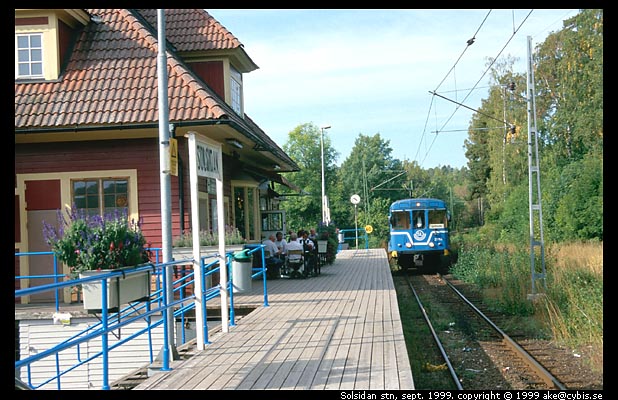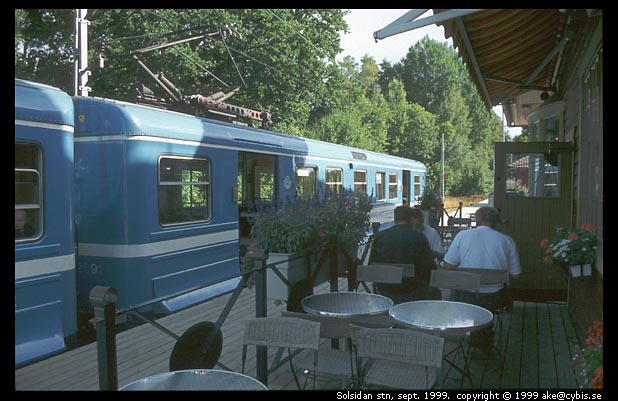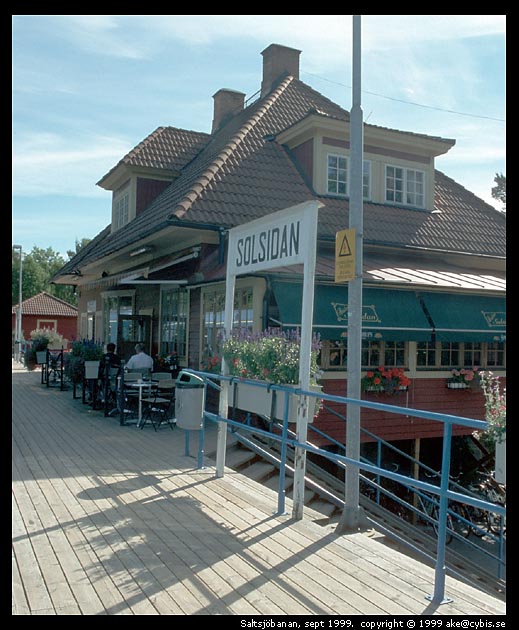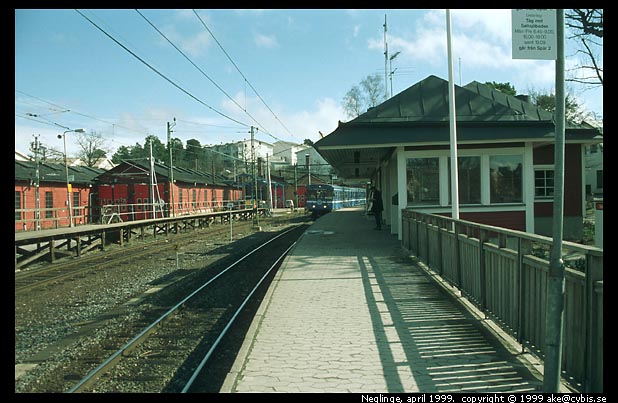 The train command and signal center is found in Neglinge. Here is also the main depot with maintenance facilities. The station building is new. The old one was destroyed by fire in 1980.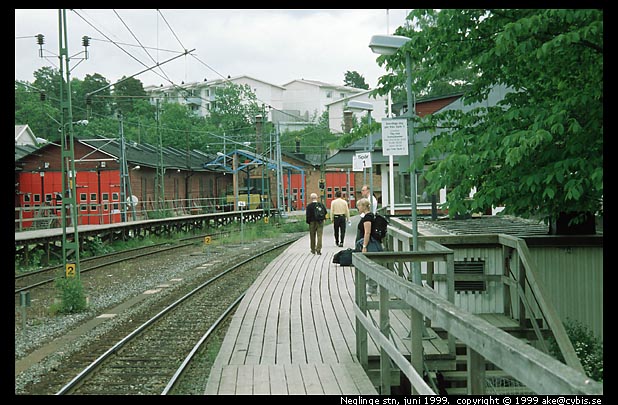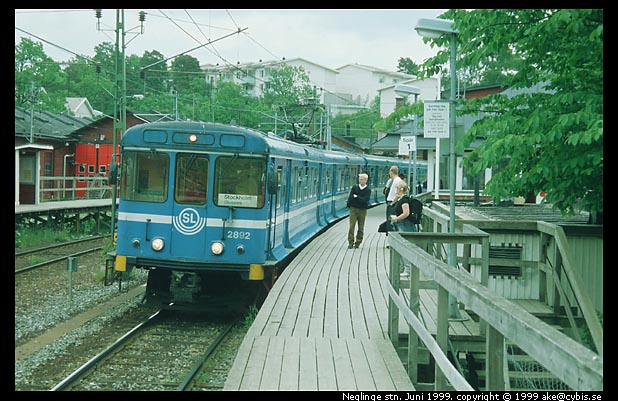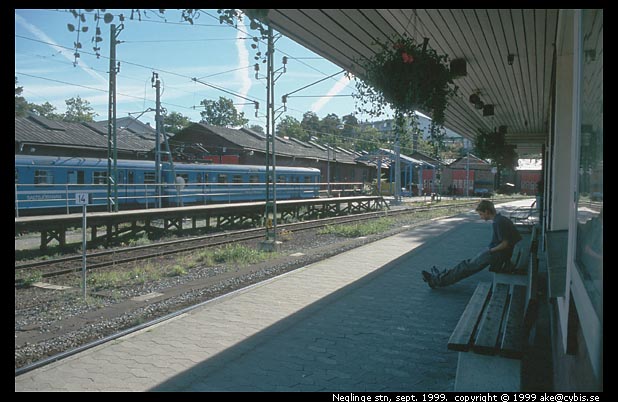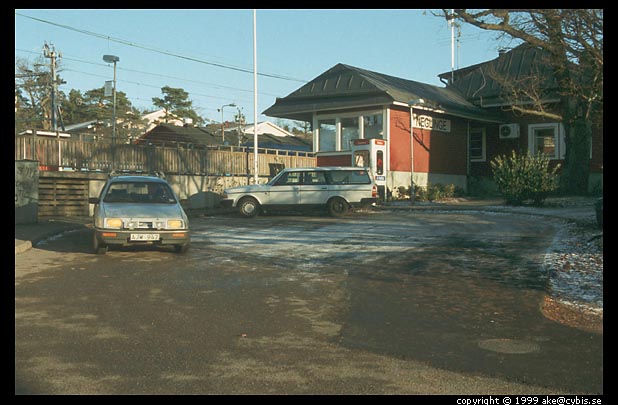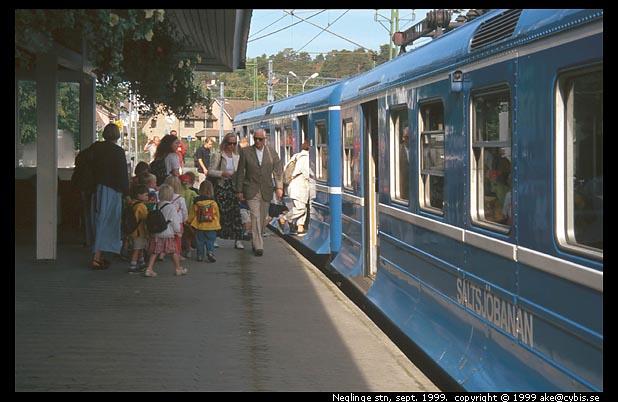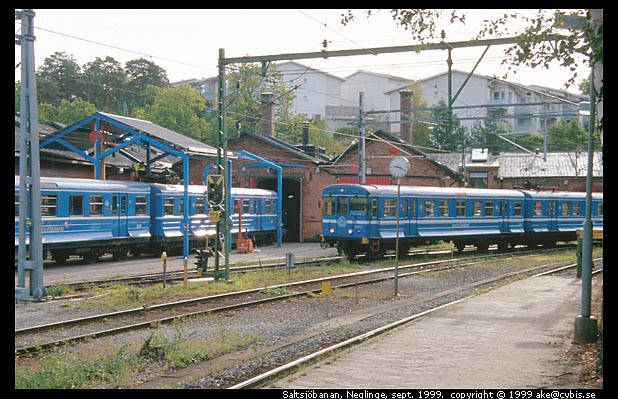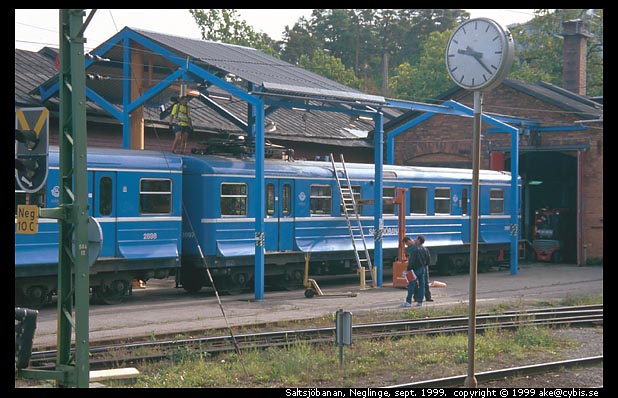 The main depot buildings were erected in 1893 and were enlarged in 1910-11 when the railway was electrified.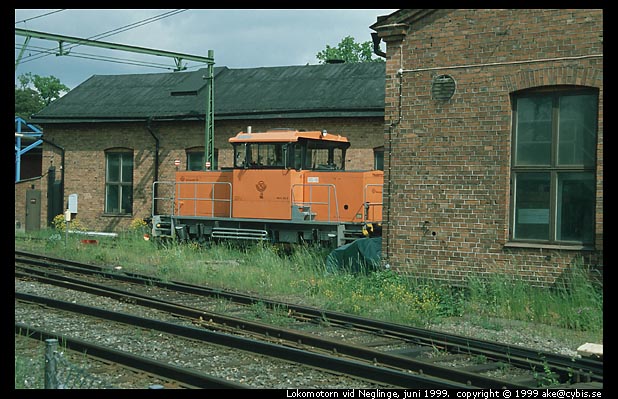 This is the newest engine, the Valmet No. 16, used to draw freight cars and for shunting. Nowadays it is only used a couple of times each year since the freight trains disappeared from this railway in 1992.
Lars-Åke Larsson 27 March 2000