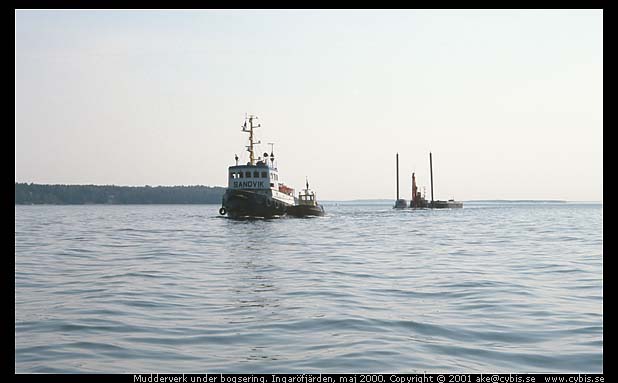 May 2000. On our way out into the archipelago we met this equipage. Amazing! What's that?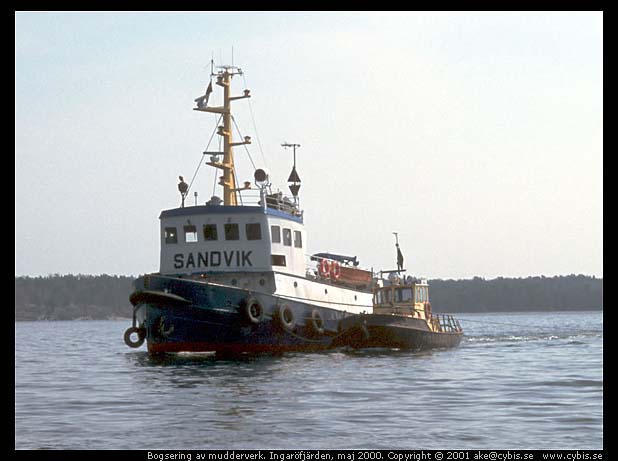 The tug "Sandvik" from Örnsköldsvik.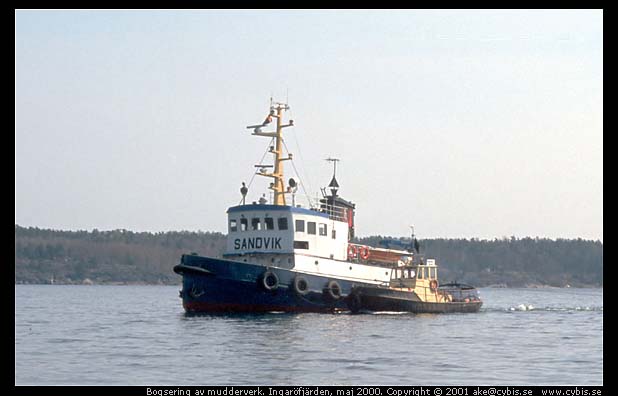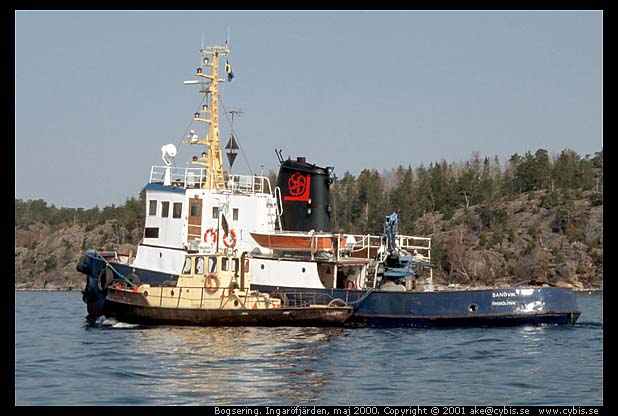 Towing of a dredger.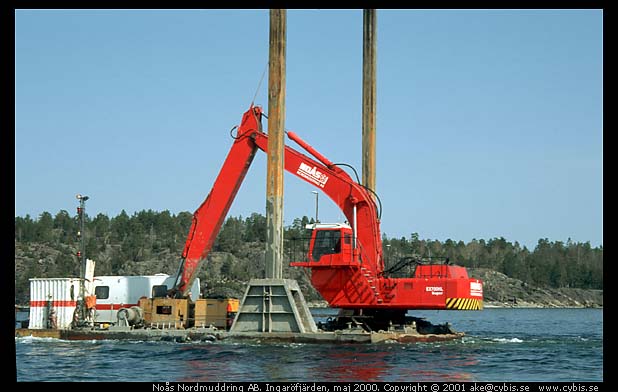 "Noås Nordmuddring AB"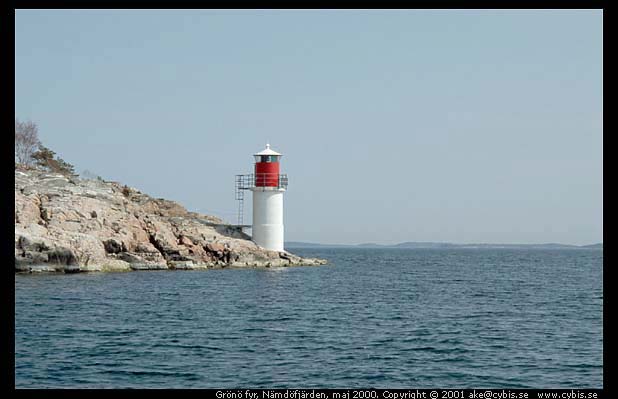 The lighthouse at Grönö in the western part of Nämdöfjärden. Because of modern electronic navigation systems, these lighthouses may soon disappear. So take your photos!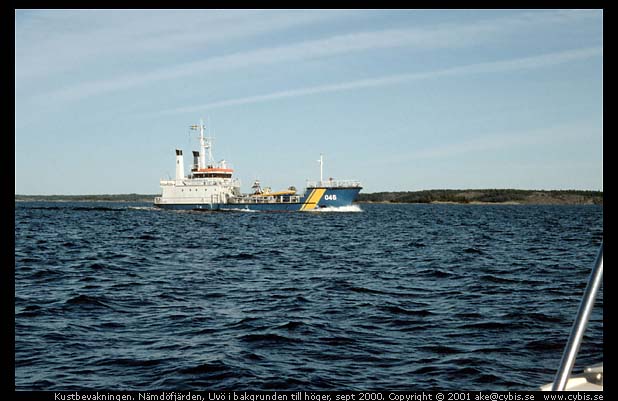 The coast guard in Nämdöfjärden. September 2000.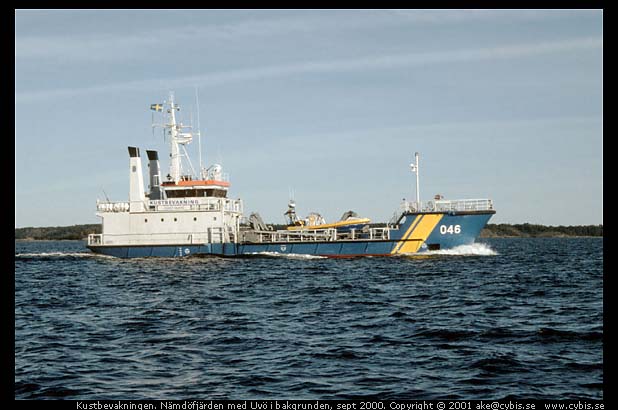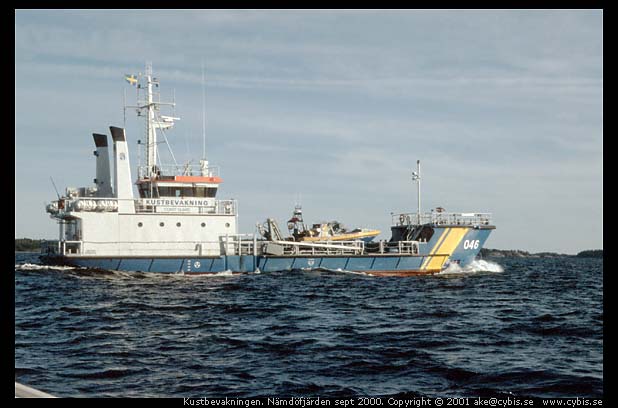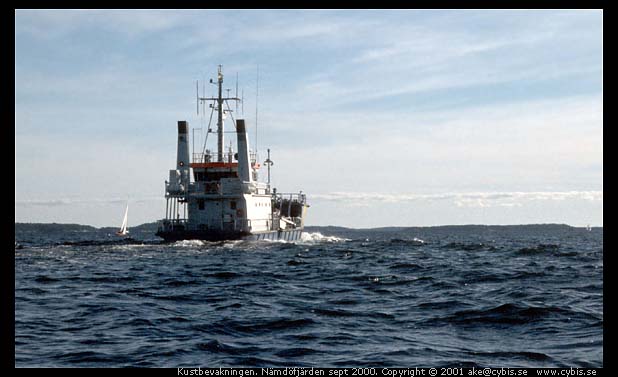 Petra's brother from Hamburg and his family made a visit to us in August 2000. It is time for dinghy sailing.

Some years ago, we bought two second-hand dinghies for the kids to make sure they learnt the basic principles of sailing.
When living at the water, swimming, rowing, handling a boat and a knowledge of sailing are necessary accomplishments.
It is also a cultural heritage to pass on.