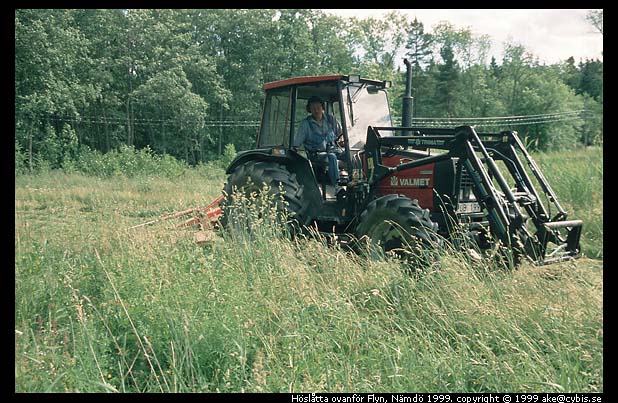 Some summers ago - actually in 1999 - I decided to take some photos of the hey harvest at Östanvik.
Here, Albert Matsson is occupied with cutting hey on a field near "Kyrkudden" just near a place named "Flyn". "Fly" is a Swedish name for a marsh land.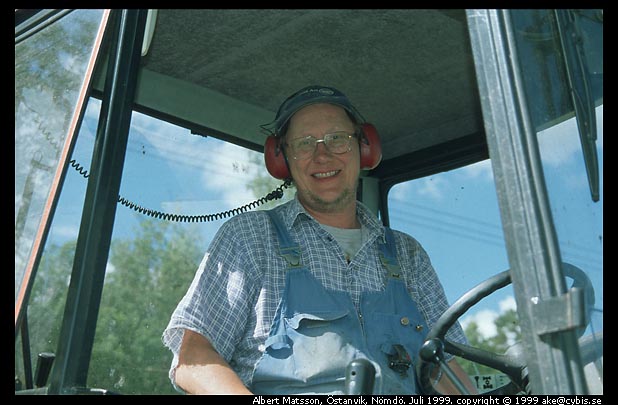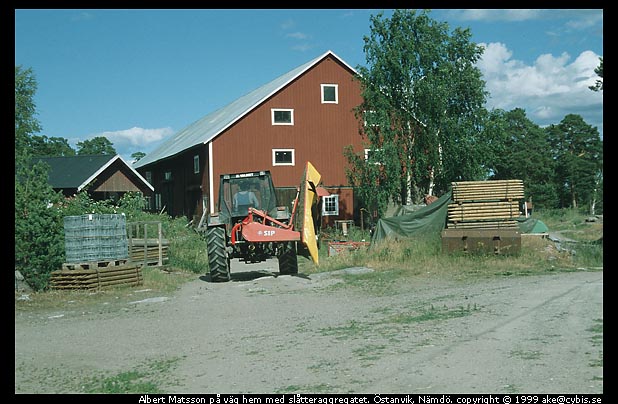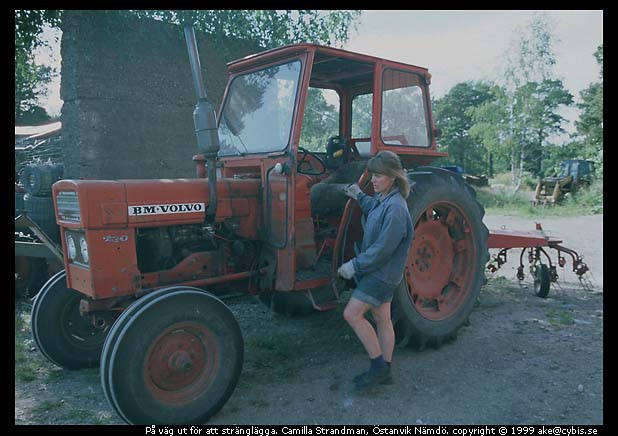 Some days later the grass has dried. It is time to take it in. Camilla is here taking out the hey tedder to make windrows so that the hey can be loaded into the cart later. Before this she has probably turned the hey over one or two times to let it dry better.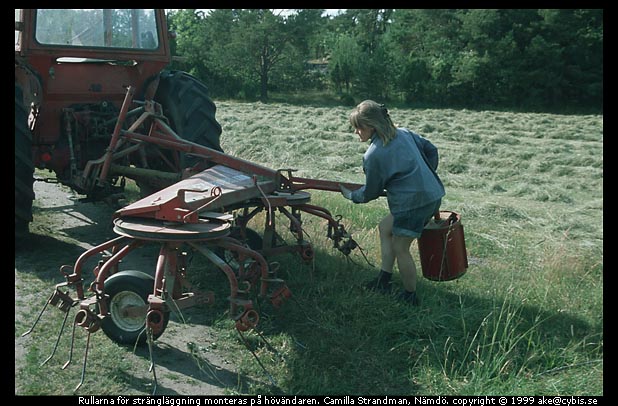 Here, she is mounting the drums for making windrows on the hey tedder. "This is of course no high tech", she says. But I am indeed impressed by all the machines and how easily everything seems to be done. From the 1950's I remember how cumbersome everyting seemed to be when working with the hey harvest.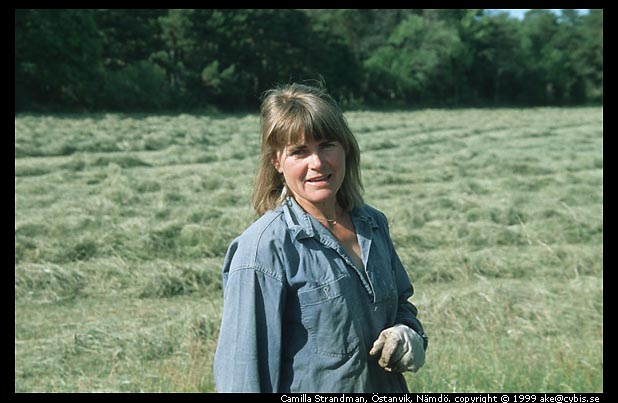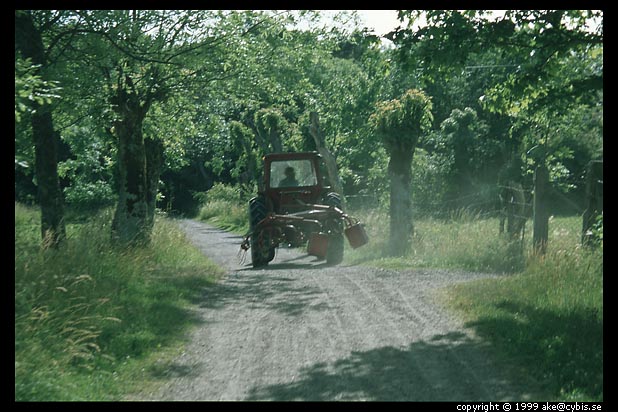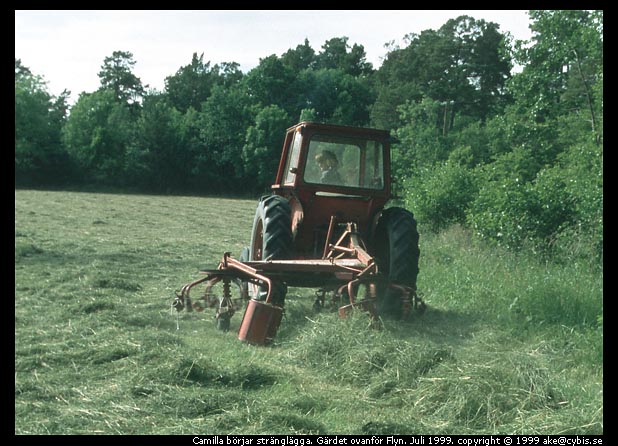 Making windrows.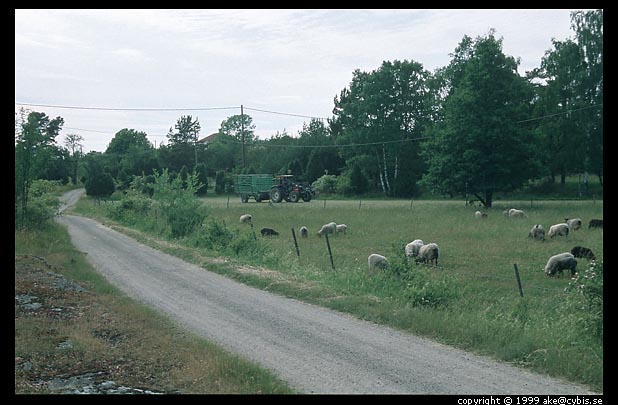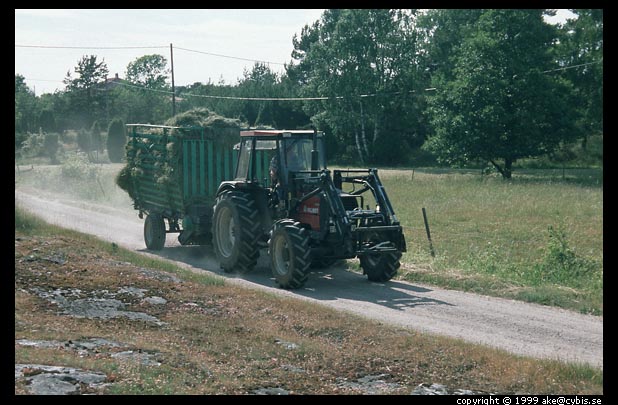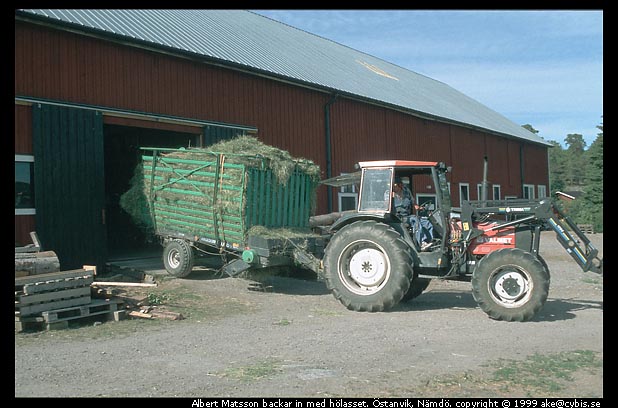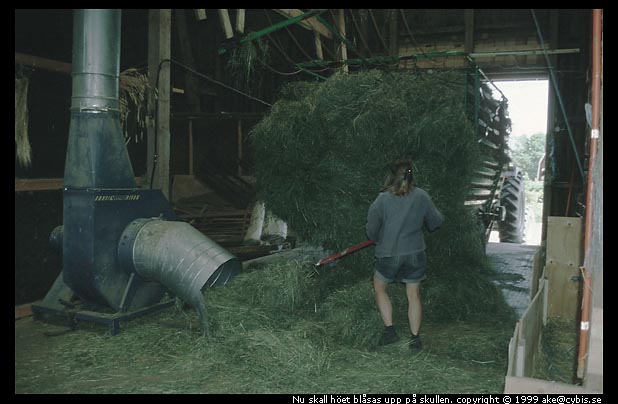 The hey is blown inside tubes up to the heyloft by a big blower.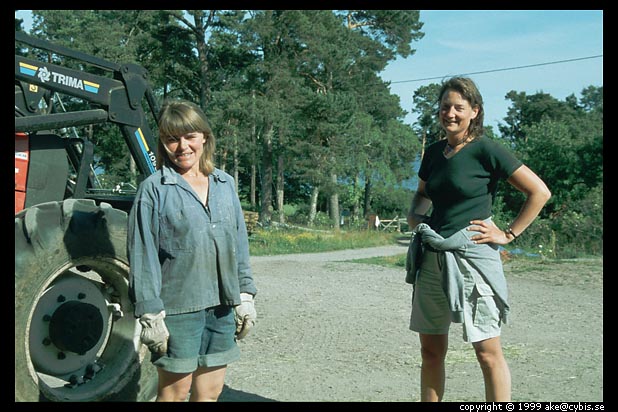 It has been warm and tough, but the ladies seem to be very pleased with their work.