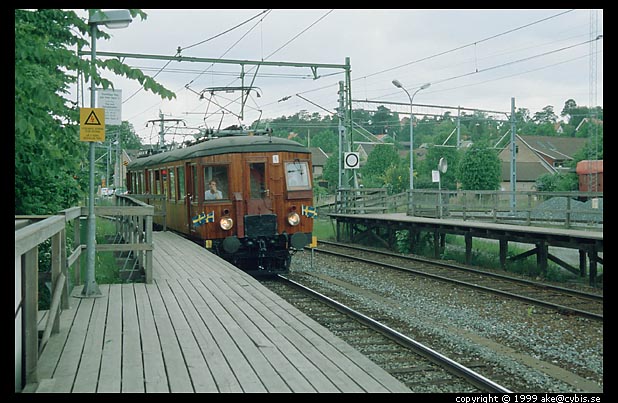 This is "Motorvagn 15" an electric motor car which was in regular service on this railway, Saltsjöbanan, between 1913 and 1976. In 1976 the old railroad cars were replaced by the modern blue trains which perhaps do not look as nice as the old ones. This is one of five cars which were not broken up, though it was sold off. It came back here in 1992.
Photos from the celebration "Saltsjöbadsdagarna" at the beginning of June, 1999.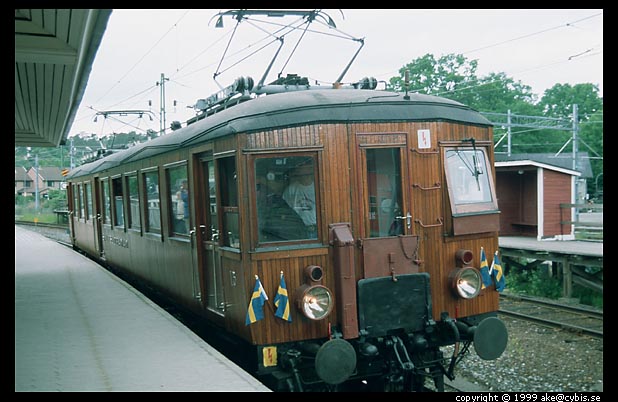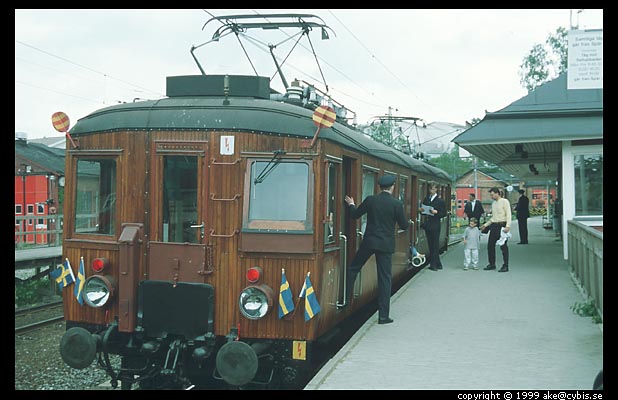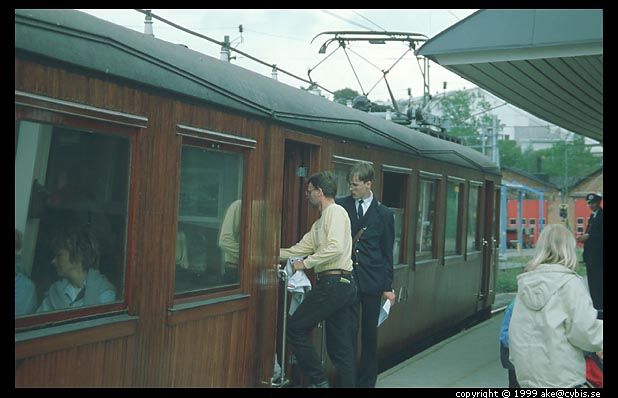 "Motorvagn 15" is owned by "Spårvägsmuseet" in Stockholm (the Tramway museum). The car is nursed by a small society "Motorvagnens Vänner". The car can be chartered in summer for transports in connection with parties and celebrations.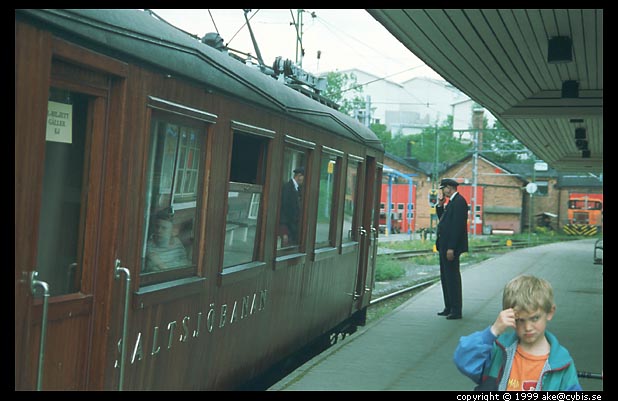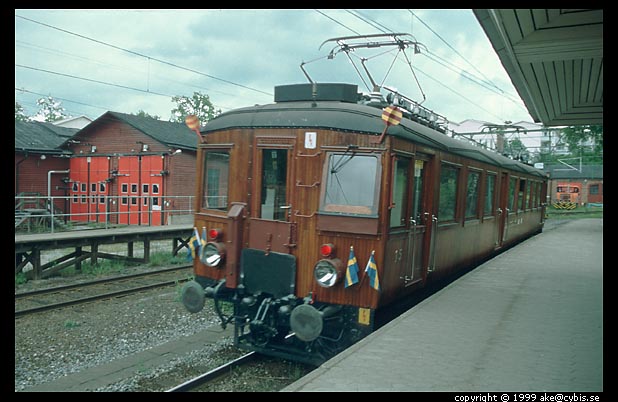 The car is here departing from "Neglinge" station.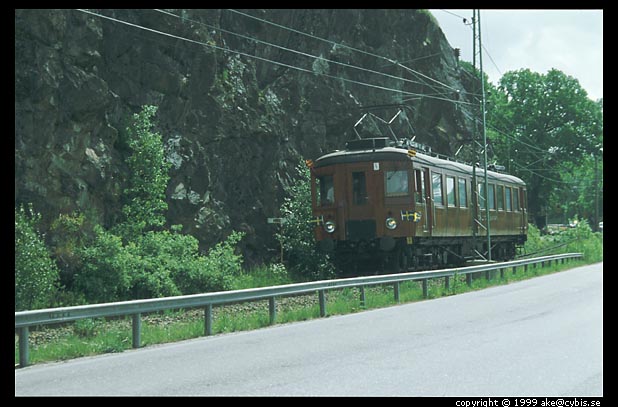 Here she is coming back from Saltsjöbaden. The photo is taken between Ringvägen and Neglinge stations.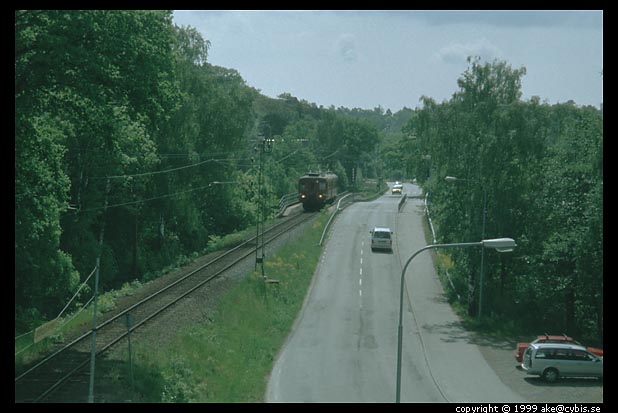 Now "Motorvagn 15" is running over the Neglinge bridge.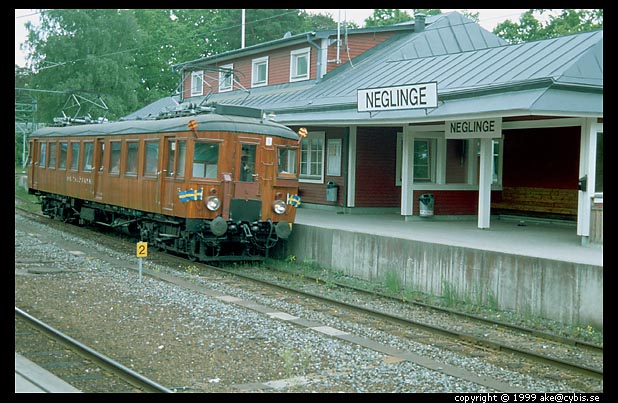 ... and here she arrives back at the Neglinge station again.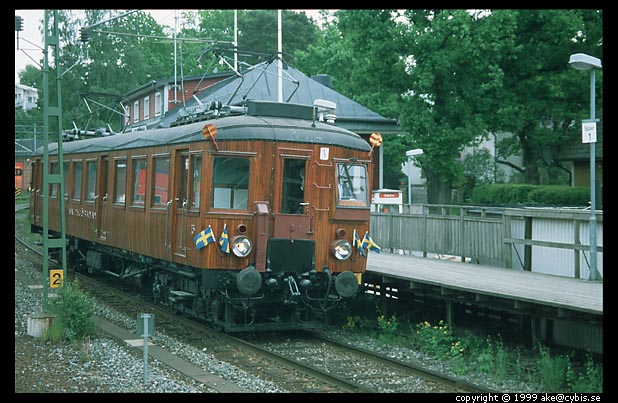 The car was built at ASEA in Västerås in 1912. The electrical equipment was gradually modernized: a new motor, a new compressor and new control equipment were all installed during the 1940's and the 1950's.
Originally the car was equipped with bare wooden benches. The benches were upholstered in the 1930's.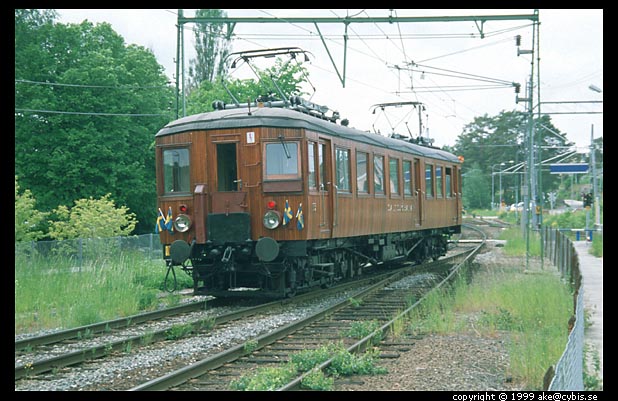 For more trains, make a visit to Leif Spångbergs site at www.tramways.com
There you can find some photos from Saltsjöbanan with the old cars in 1976.