The railway station "Slussen" on "Saltsjöbanan" Friday 4th June 1999 at seven o'clock p.m. - Normally blue converted subway trains leave every 20 minute from this place. But one weekend each year at the end of May or at the beginning of June we celebrate "The Saltsjöbaden Days". At this occasion the railway is visited by an old steam train. Then an old electric motor car "Motorvagn 15" is also run on this railway. "Motorvagn 15" was in regular service on "Saltsjöbanan" until 1976.
This steam engine belongs to SÅS, Stockholms Ånglokssällskap. (The steam engine society of Stockholm).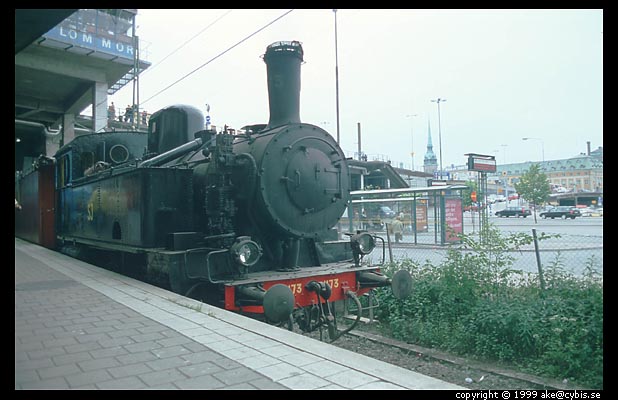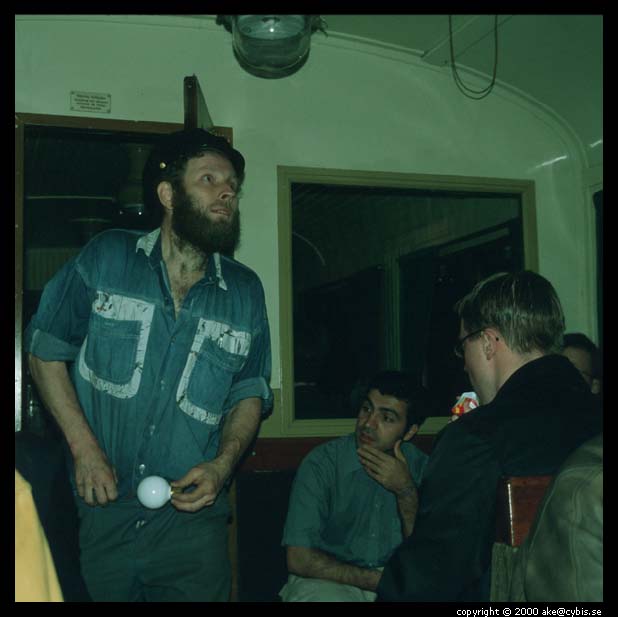 Carl-Erik is quite sooty! It has been a long day together with the engine. At nine o'clock this morning the train and the crew left Västberga in southern Stockholm. The railway track goes from Västberga to Hammarby. Then along the Hammarby docks and through the tunnel under the big rock at Fåfängan. Then right on to Slussen along the Stadsgården docks.
At Hammarby new buildings are in course of construction. At that place the railway track in the street was filled with clay and sand. The track had to be cleaned up meter by meter by means of steel levers. At some places cars were parked across the track. Finally a corner of a container had to be lifted with a jack to give just enough place for the train to pass by...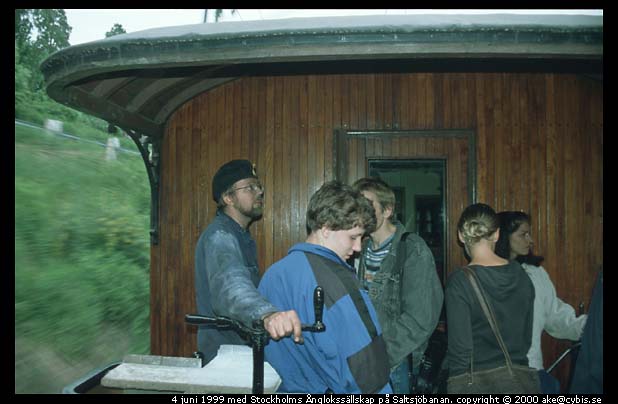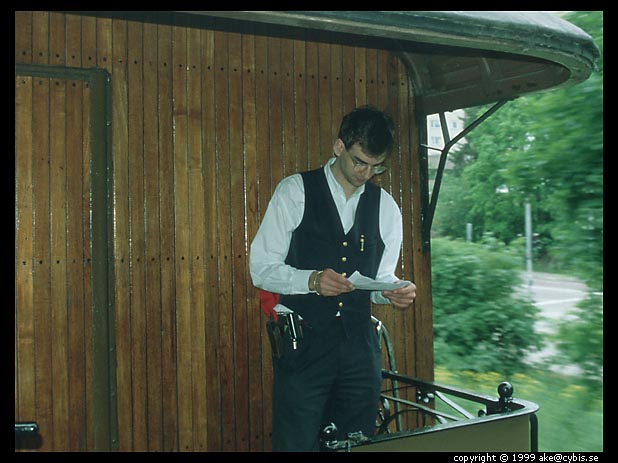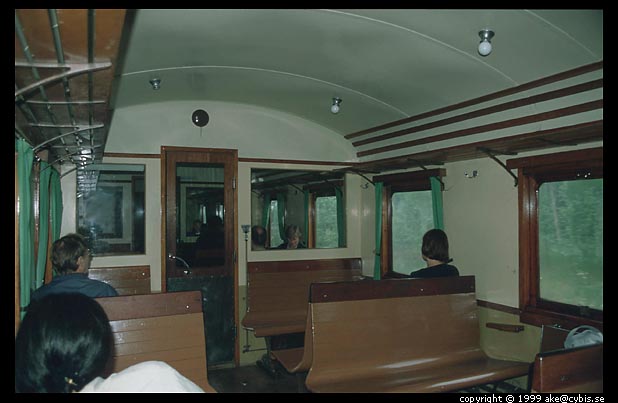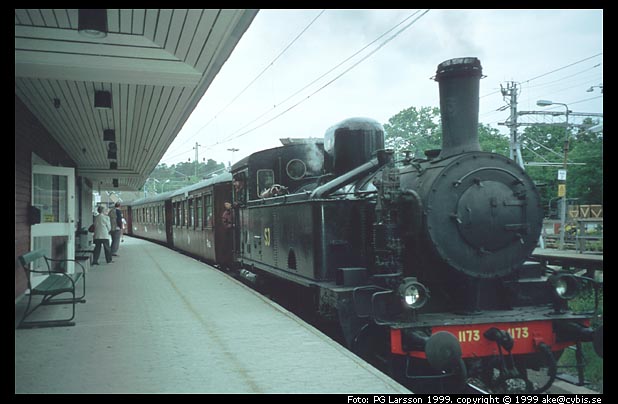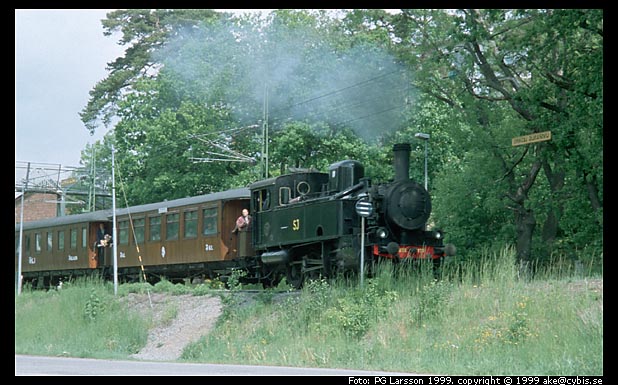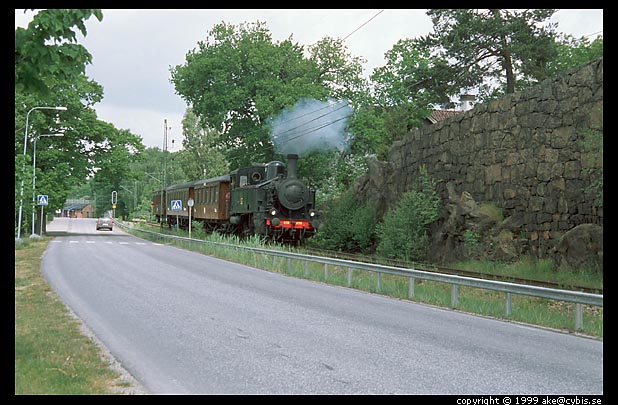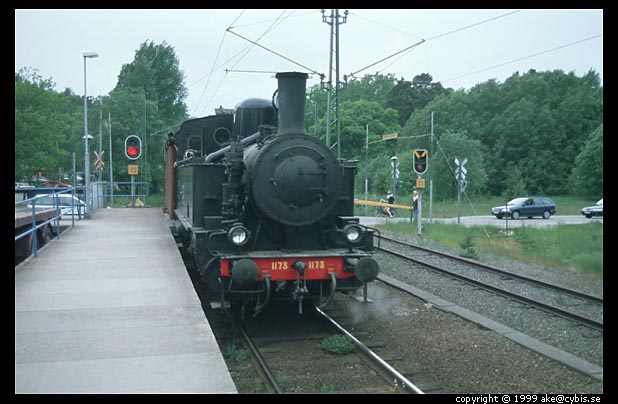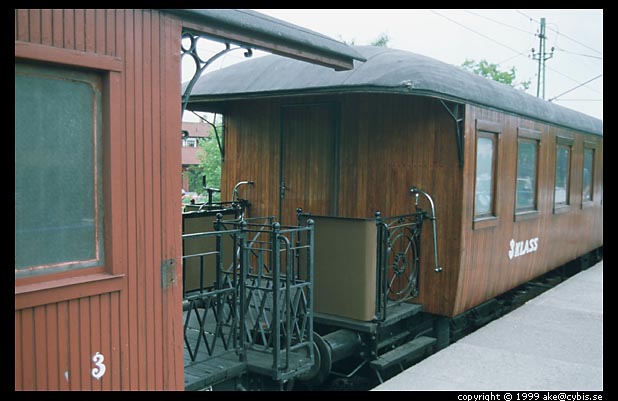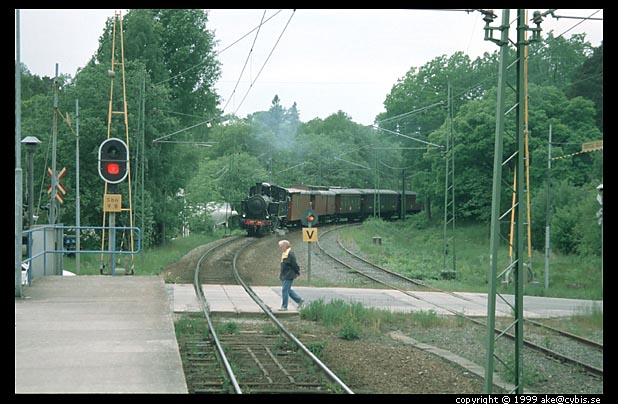 This looks dangerous!! - Oh, no! The train is in fact on its way from Saltsjöbaden. In olden days there was an extra track here to make it possible to shift the engine from one end to the other of the train so the engine could pull the cars when running towards Stockholm. Here, the engine is pushing the cars to the station of "Neglinge" where the train crew can shift the engine to the front of the train.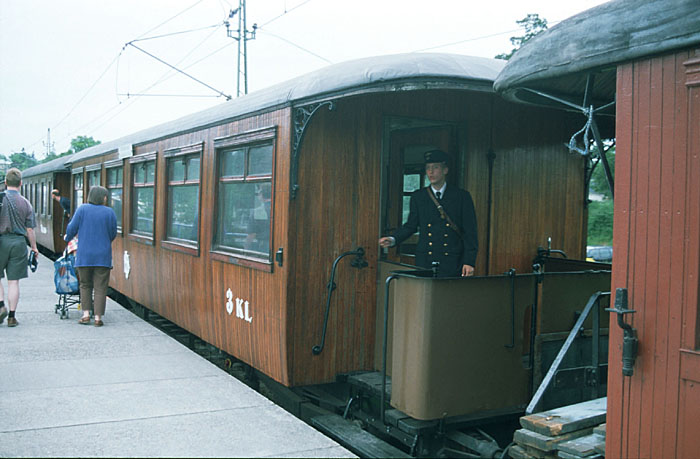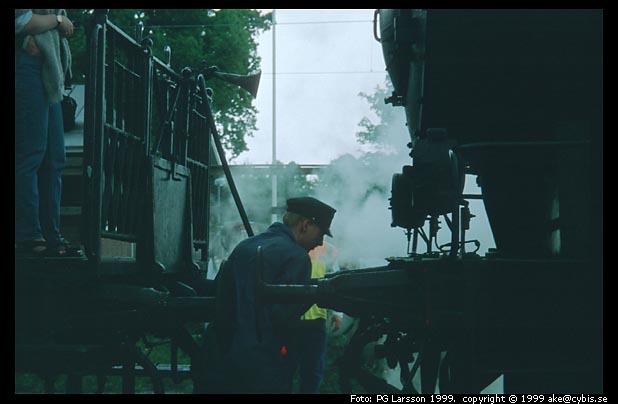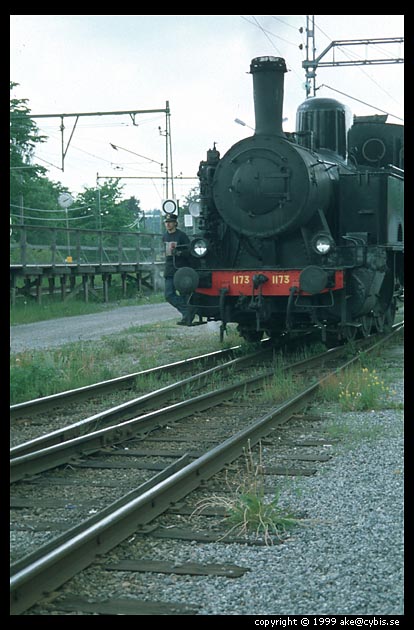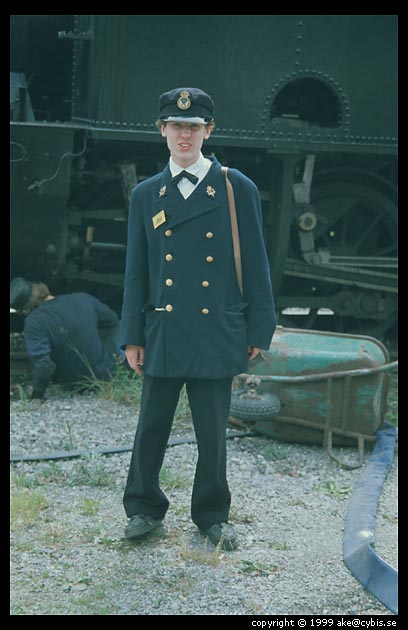 Look! Here is HP! He worked as a ticket collector on the steam train. (Perhaps the uniform is a bit too big... :-)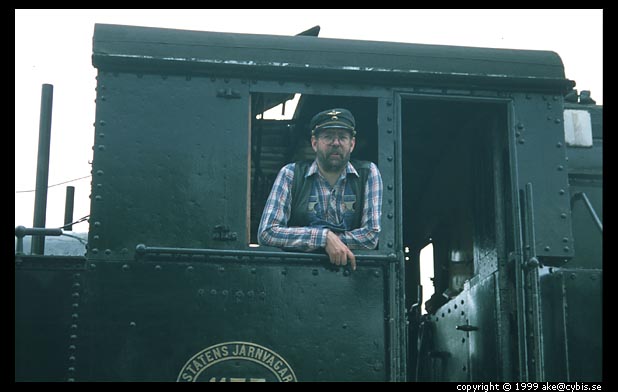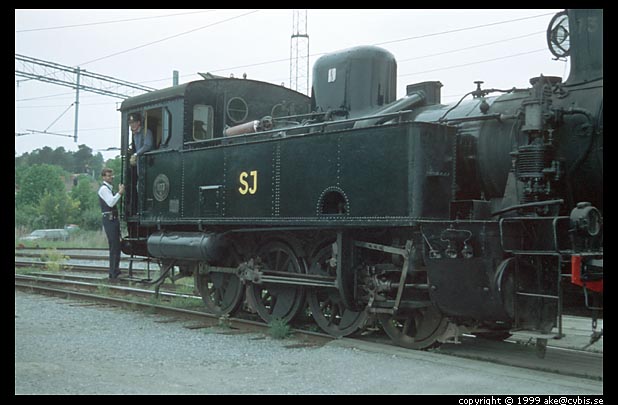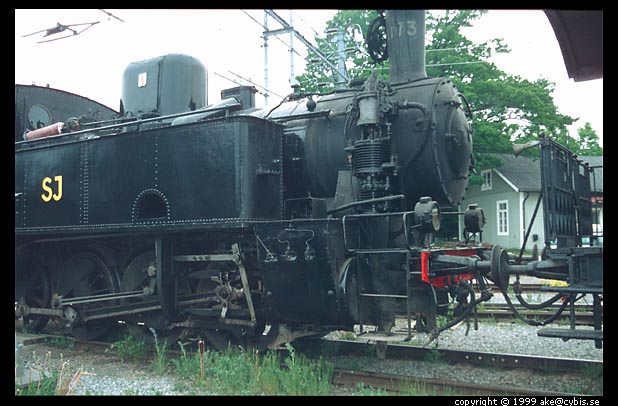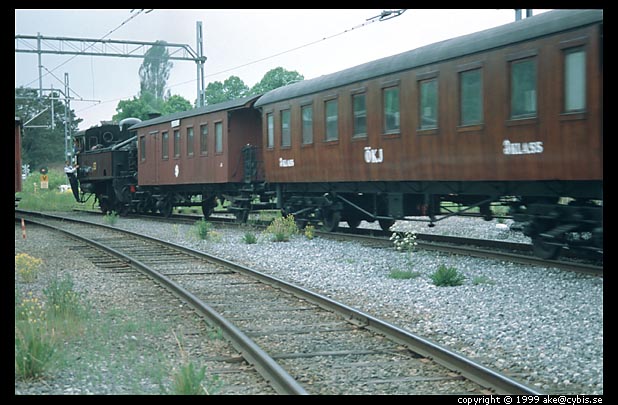 Here, the carriages are at the depot in Neglinge. Now the engine has to be supplied with just coal and water, ash has to be removed, a bit of cleaning has to be done and perhaps also some greasing.